Welcome to the official website for Headbangers Haven, a Metal/Rock based online magazine.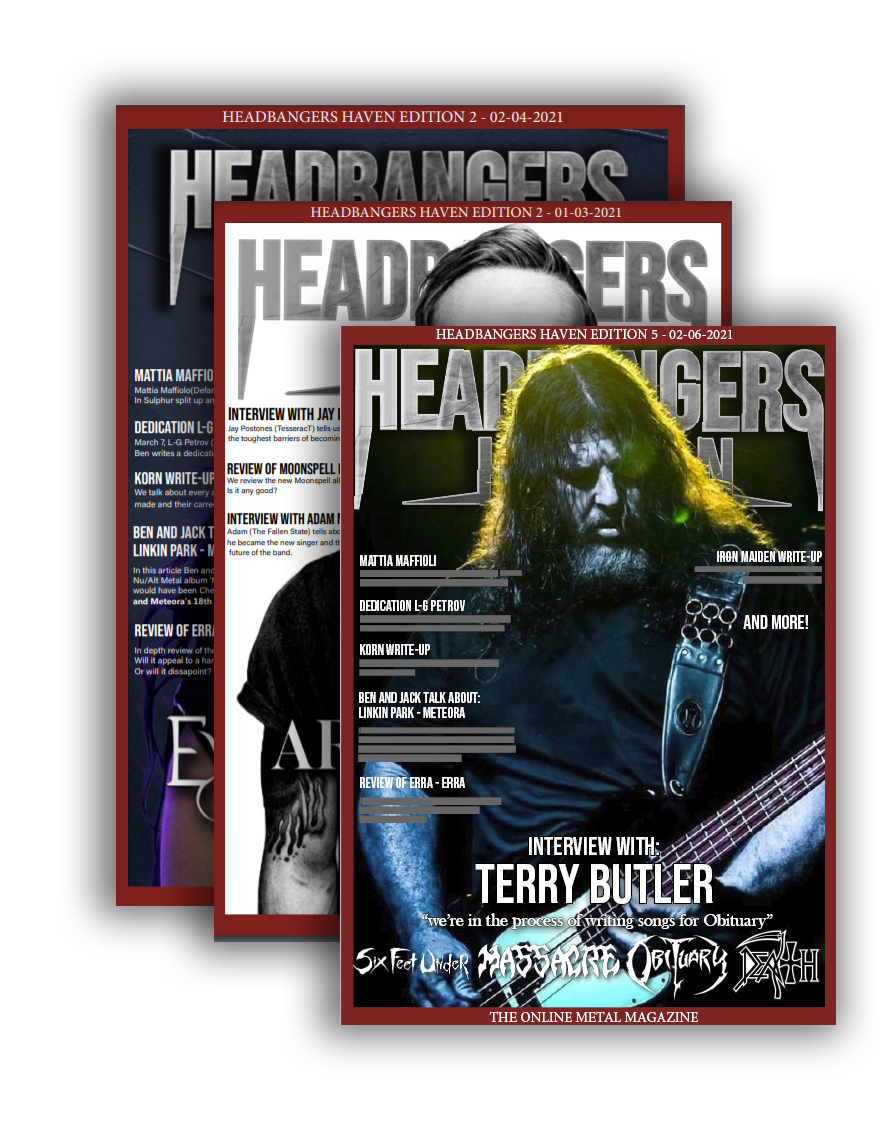 Reviews, interviews, write-ups. We have it all. We write about your favorite bands every month. Read the latest magazine.
We are open for all your questions. Get in contact with Headbangers Haven.
The Headbangers Haven team works every month to bring you the best content. Learn more about us.
Check out the latest Issues
Read the latest editions of the magazine.